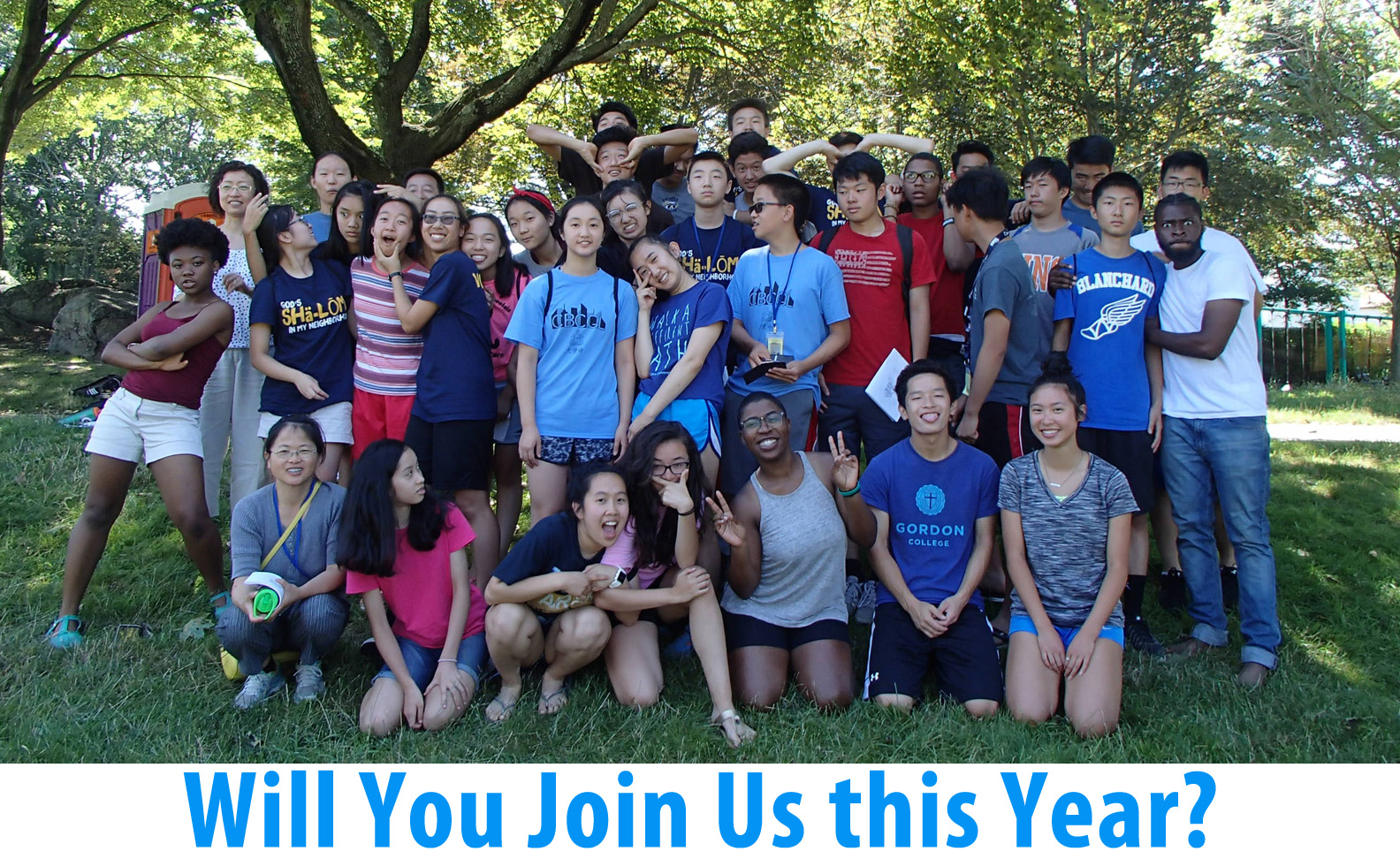 The Boston Project invites Christian youth groups to join us in our Summer Missions Program. Our summer staff team prepares a comprehensive mission trip experience for youth. Through a curriculum made up of daily devotions, service & outreach projects, debriefing, and thought-provoking Nightlife activities, we help participants discover God's heart for justice and mercy. We are committed to helping youth develop their gifts and talents as well as challenge them to be more aware of urban realities and their role of reconciliation in a cross-cultural setting.
The program is designed for both Middle School and High School groups (or mixed age groups). All students must be 12 or older.

We work closely with the leader in planning and preparation for their week to make sure it's as enjoyable and beneficial as possible. Feel free to explore the links at the right or below for more information. We look forward to serving together.