Now Hiring: Grants and Communications Writer
The Grants and Communications Coordinator is a new role within our organization to support the Executive Director in our storytelling and fundraising efforts. A lot of great work is happening in our organization and community, and we want the world to know!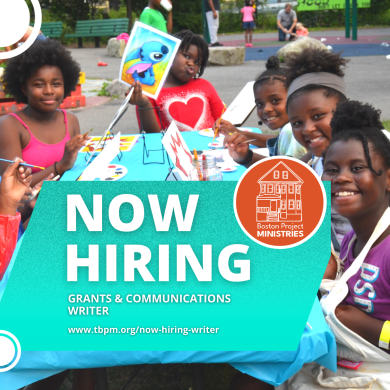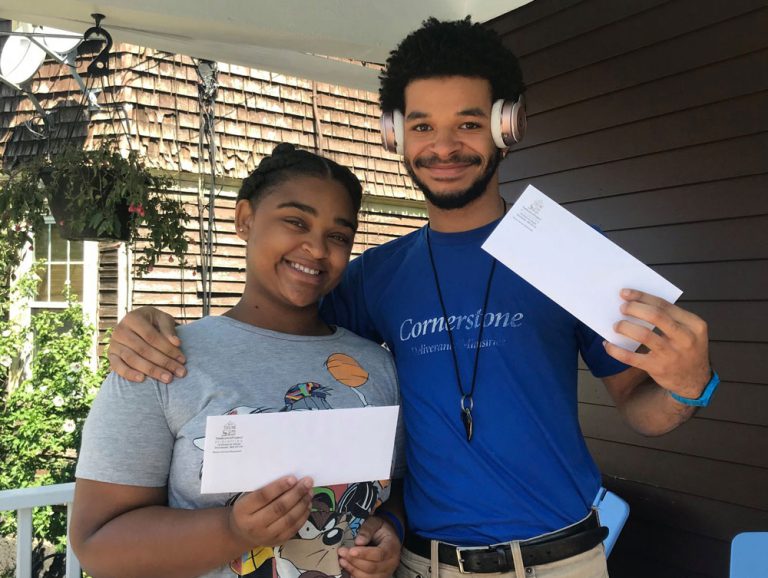 Youth Jobs
The Boston Project hires teenagers (ages 15-19) for several key neighborhood programs during the summer and school year. Youth (ages 12.5-14) are invited to check out our Brotherhood and Sisterhood pre-employment summer program. Check out our Teen Jobs page for more information about positions available and job details.
Summer Staff
Each summer, we hire 10-12 adults (ages 19+) to lead our summer youth programs. We are hiring for the following positions. Online applications and hiring remain open until positions are filled. Click the links below to download the job description for each position in pdf format.
Neighborhood Youth Ministries
Elmhurst Park Senior Program Coordinator

Summer Communications Photography-Videography

Summer Administrative Assistant 
Summer Missions Program Staff
Summer Missions Program Senior Coordinator 

Summer Missions Program Coordinator 
Questions – Contact Us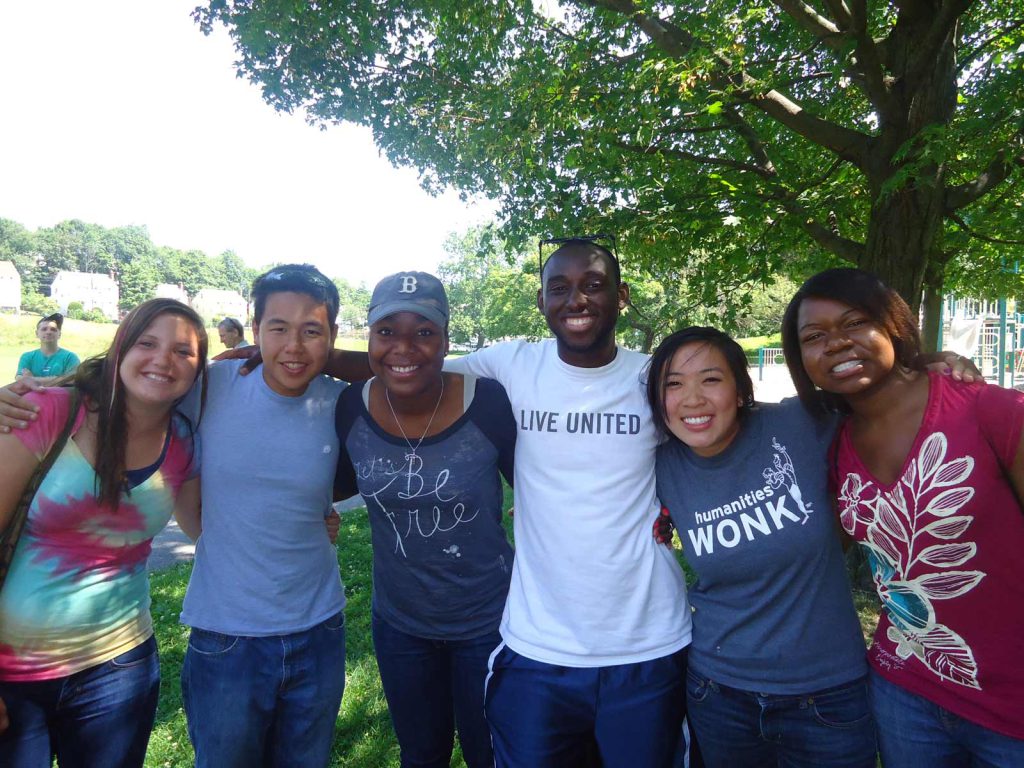 Internships
The Boston Project is a great fit for college students looking for an internship, practicum, or field education experience within their academic focus. Please contact us to learn more.