What is Public Health?
As an organization committed to the flourishing of our community, we believe we have an important role in advancing the public health of our community. Public health is the work society does to ensure that the conditions exist for people to be healthy in mind, body, and spirit. Because The Boston Project Ministries is place-based, we operate with a multi-issue approach within our neighborhood. Our public health strategies include educational programs, conducting research, providing services, and recommending policies.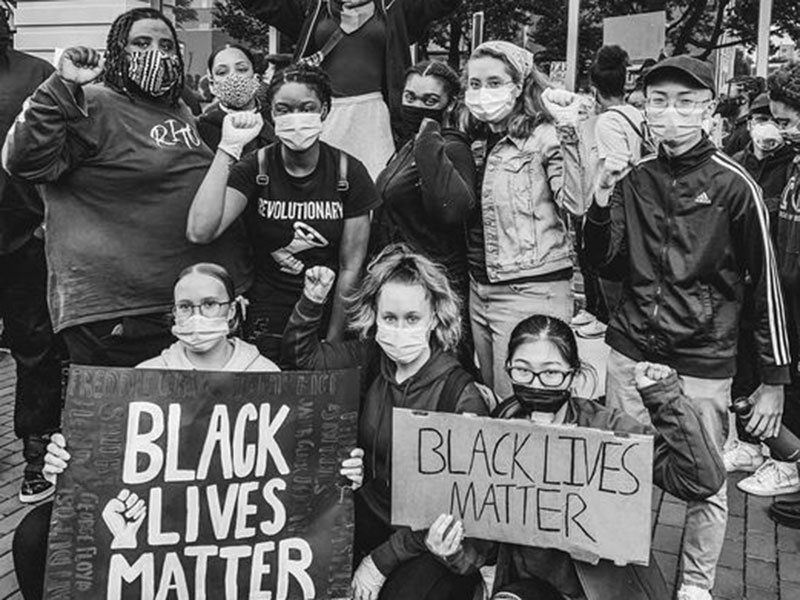 Racial Justice and Health Equity
Racial justice is working for the fair treatment of all people that results in equitable opportunities and outcomes for everyone to achieve their full potential in life. (Annie E. Casey Foundation) Our "racial justice" approach moves us to be proactive and preventive in addressing disparities that exist for Black and Latinx Bostonians (our community). Biblically, we believe God desires repentance, reconciliation, healing, redemption, and change to systems that disadvantage people. Examples • Racial education and awareness building • mental health work • justice-themed public art • peaceful protests • community justice initiatives.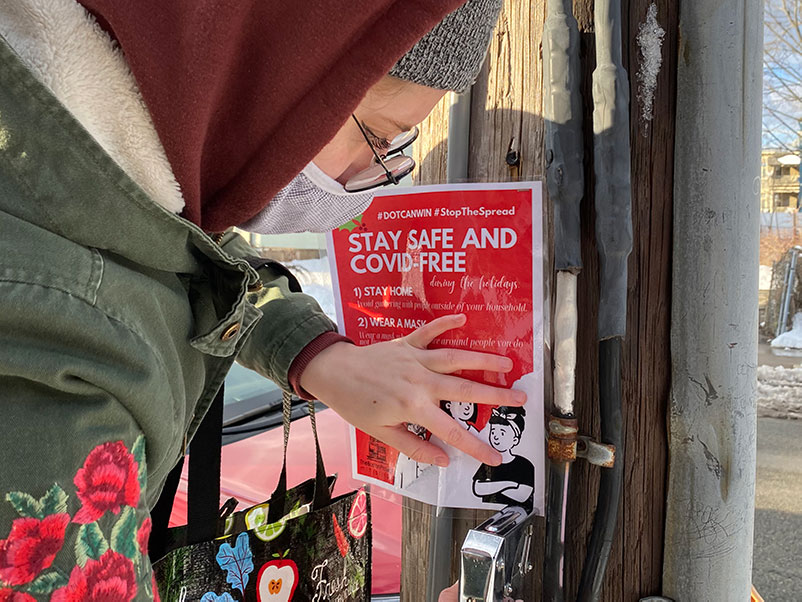 COVID-19 Pandemic
COVID continues to significantly impact our area with one of the highest test-positivity rates in the City of Boston. There are many challenges for residents including (1) lack of consistent COVID information, (2) fear of getting tested or receiving a vaccine (3) loss of a job or financial hardship, and (4) new mental health challenges due to COVID. Examples • Robust COVID public education campaign • providing food, gifts cards, and financial support • distribution of PPE supplies • COVID resource events.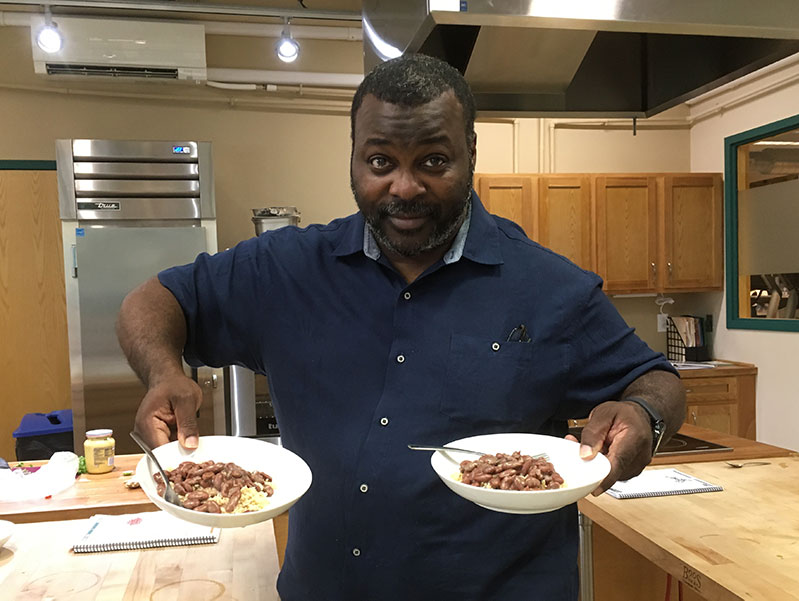 Physical Health, Healthy Eating and Active Living
We promote healthy lifestyle habits in a neighborhood with high rates of health disparities, such as obesity and associated health risks including type two diabetes, hypertension, certain types of cancer, and other leading causes of preventable death. We work to increase opportunities and access to services that impact healthy food choices, physical activity, and the built environment to support a healthy lifestyle. Examples • Managing a community garden • offering healthy cooking classes • hosting Let's Get Healthy events • Healthy Youth Champions food justice program.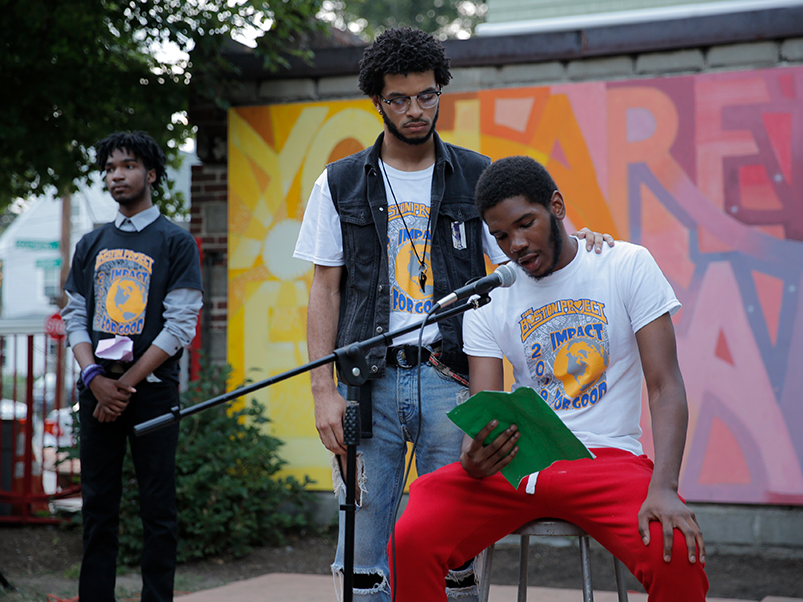 Mental and Emotional Health
There is a mental health crisis in our community, made transparent by growing suicide rates and racial/ethnic disparities in mental health care. Daily stressors are compounded by racial trauma and collective trauma (community violence, poverty, etc.). The Boston Project leads efforts to remove the stigma associated with mental health and to provide services and resources to improve the wellness of our neighbors. Examples • Teen Mental Health Ambassadors program • self-care activities for teens • connections to therapists • Codman Square Can We Talk? • Tea Time for neighborhood women.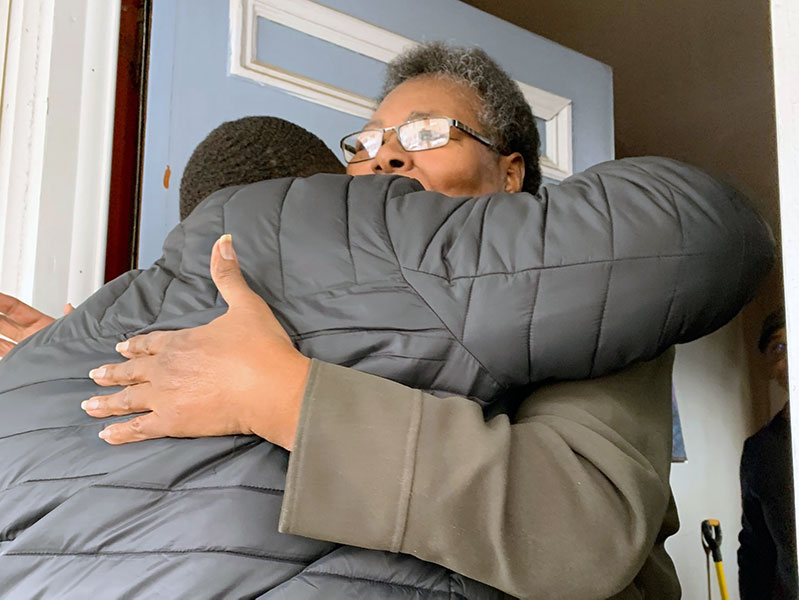 Social Isolation
According to a recent national survey, social isolation and loneliness are becoming major causes of concern. With the onset of the COVID pandemic, social isolation has only increased in our community impacting many, but especially our youth and seniors. The Boston Project recognizes the benefits of and works to increase the connections between neighbors. Examples • Hosting community events • intergenerational project teams • recording the oral history of the neighborhood • LevelUP Life Coaching • Getting Connected tech program for seniors.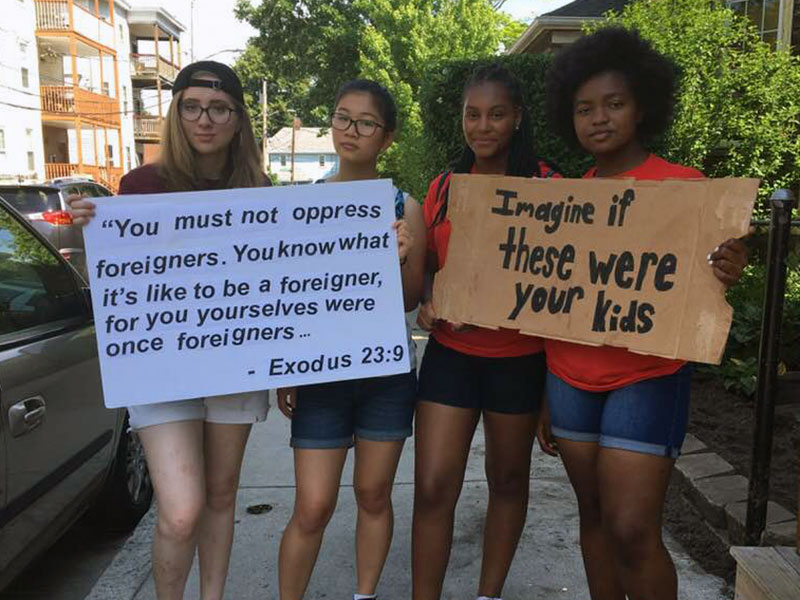 Violence Prevention and Trauma
While violence can occur anywhere, it disproportionately affects communities of color in Boston, where the homicide rate for young black males is more than 32 times the rate for young white males (Boston Public Health Commission). Exposure to trauma can impact brain development, especially in children, and have lifelong impacts on health. Community-based organizations like The Boston Project understand how to build trust and cohesion in our neighborhoods. It is critical to address underlying conditions that may contribute to violence like poverty, mental health, lack of jobs and opportunities. Current work includes meaningful youth employment, mentoring, mental health initiatives, public safety meetings with law enforcement partners, and community peace walks.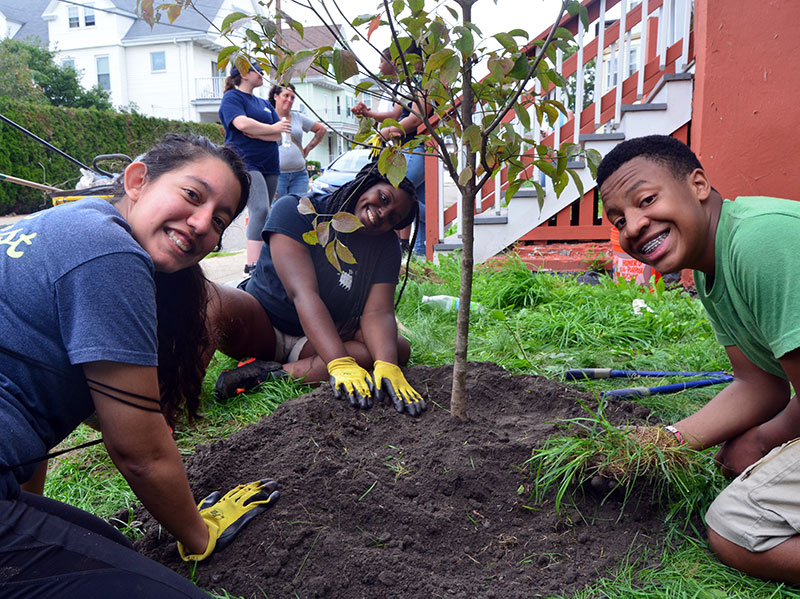 Climate Change and Environmental Stewardship
We believe that God's creation is a gift that we have a responsibility to care for and that climate change is about justice because the poor of the world are often impacted the most by climate events. Working to mitigate factors that cause climate change is about loving our neighbors – those around the block, in other countries, and future generations too. The Boston Project addresses environmental harm our community has experienced over the years (illegal dumping, abandoned lots, excessive auto businesses, heat island effect). Examples • Building green spaces and gardens • planting trees • retrofitting homes for energy efficiency.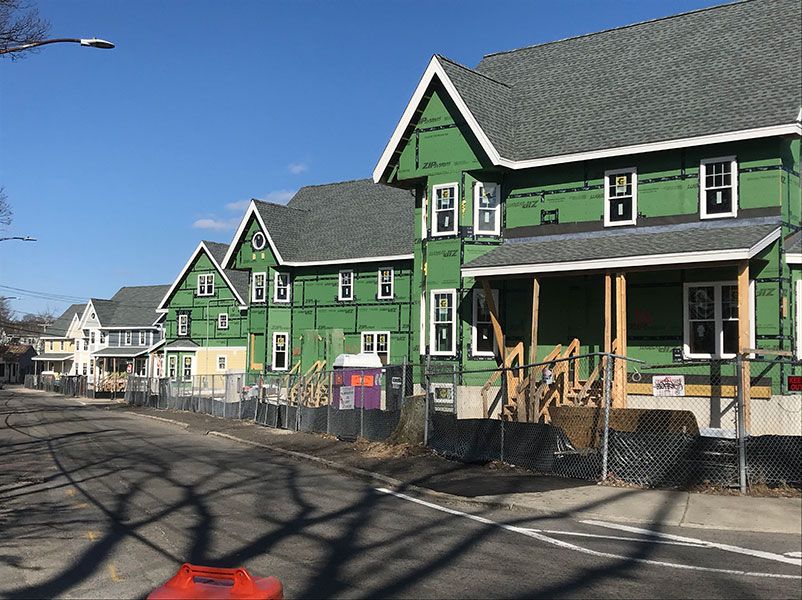 Social Determinants of Health
Social determinants of health are conditions in the places where people live, learn, work, and play that affect a wide range of health risks and outcomes. Examples include access to healthcare, quality education, housing, access to transportation, economic stability (jobs, poverty), food security, crime and safety, community connectedness, and civic participation. (source. CDC) The Boston Project Ministries works alongside partners to address many of these conditions as they have a direct impact on our neighborhood.