Flourishing green spaces encourage flourishing communities.
The Boston Project is committed to improving and increasing the amount of open space in our community. In 2009, residents created their own greenspace masterplan that highlighted their vision for gardens, parks, passive sitting areas, increased tree canopy, and revitalization of our historic Codman Burial Ground.
Since then neighbors, Boston Project youth employees, and non-profit partners have rolled up their sleeves and put in the work to create several vibrant outdoor spaces and planted over 120 trees in the neighborhood.
Greenspace Projects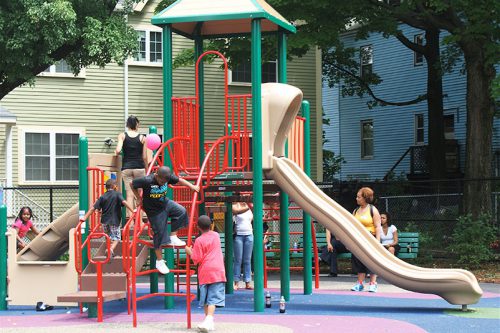 Elmhurst Park
Three overgrown vacant lots transformed into a beautiful children's playspace and gathering spot for the community. During the summer, Family Fun Nights and the Elmhurst Park Program for 5-to-11-year-olds is held here.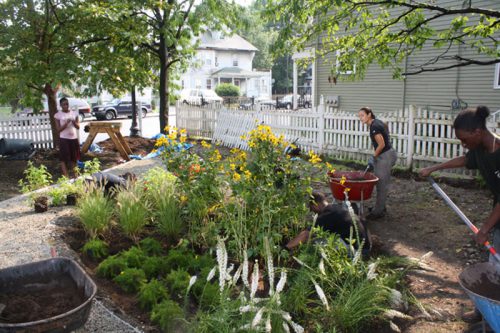 Garden of Peace
A corner lot designed and built by Boston Project teenagers features sitting benches, a meandering path, shade, a rain garden, and a bike repair station. Recognized early as a national Sustainable Sites pilot project, this site used recycled construction and plant materials in its development.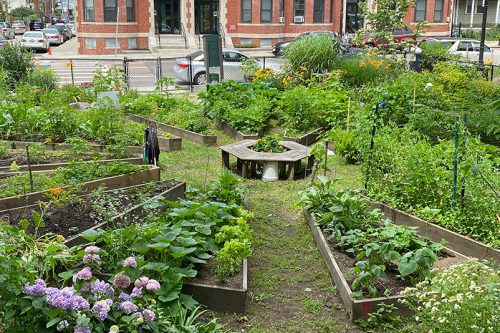 TNT Community Garden
Designed with 18 raised garden beds in the shape of a sunburst, this community garden was designed by teenagers and adult neighbors to be both an educational and gathering space. Perennial flower beds, raspberry and blueberry bushes, and visual art complement this space. The City of Boston's Community Preservation Act funded the installation of the water feed in 2019.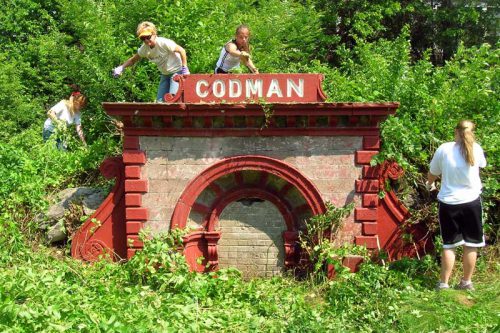 Codman Burial Ground
A historic burial ground established in 1847 holds the remains of the neighborhood namesake, Rev. John Codman. Laid out in a "garden-style" design in the shape of angel wings, we have partnered with Second Church of Dorchester on maintenance and improvements to the burying ground.
Before & After Pictures