Why I Volunteer: An Interview with Nalida Besson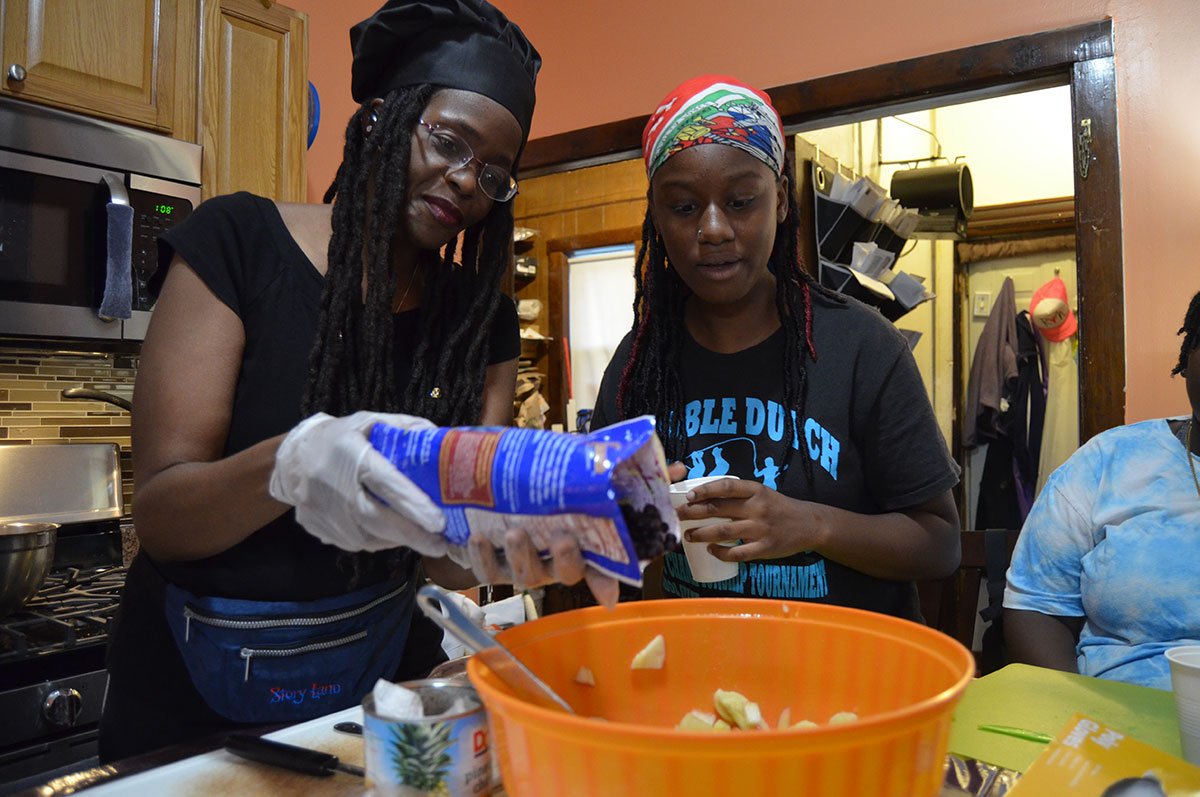 An Interview with Nalida Besson, Neighbor Health and Wellness Educator (pictured, left)
Q: How have you grown or changed through volunteering with The Boston Project (BPM) and Talbot-Norfolk Triangle Neighbors United (TNT)?
Nalida: Through volunteering with BPM and TNT, I have grown to appreciate my neighborhood and community even more. I feel more connected to my neighbors. As a health and wellness educator, I have volunteered to do cooking demonstrations for the Healthy Community Days at Elmhurst Park and have had the chance to talk to many neighbors who were pleasantly surprised that "healthy" food could be easy to prepare as well as delicious.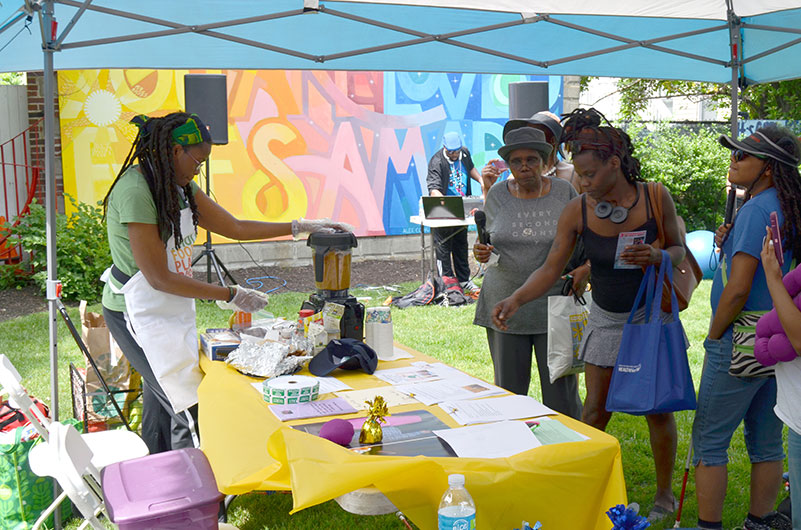 I have been able to meet more people and talk to them about health issues concerning our community and get to know them better. Data shows that we have the highest rates of chronic diseases such as diabetes and high blood pressure so volunteering around health and wellness especially has been important to me.
What's a difference you have made through your service as a volunteer? 
Because I am passionate about educational wellness and health coaching, I feel that I have made the biggest difference as a volunteer in this area. I have been a speaker at a Codman Square Neighborhood Development event discussing health, trauma and healing which is crucial for our community as we have sustained so much generational trauma and need community as well as individual healing. I have also taught cooking classes to our youth in the community and have encouraged them to help their families incorporate healthy cooking and eating meals together at least once per week to build better relationships and communication. Recently, I offered to translate public service announcements about keeping safe during COVID into Haitian Creole since my family is originally from Haiti and I am bilingual in Haitian Creole. I translated the documents and then put them in a video to get audio-visual output since our community benefits from multimedia formats to get information. As we know, Dorchester has been hard hit by COVID and in the state and country, people of color have had more adverse side effects from COVID-19 so it is important for me to help people in my community remain safe and also keep up with healthy habits to help reduce adverse risks from the virus.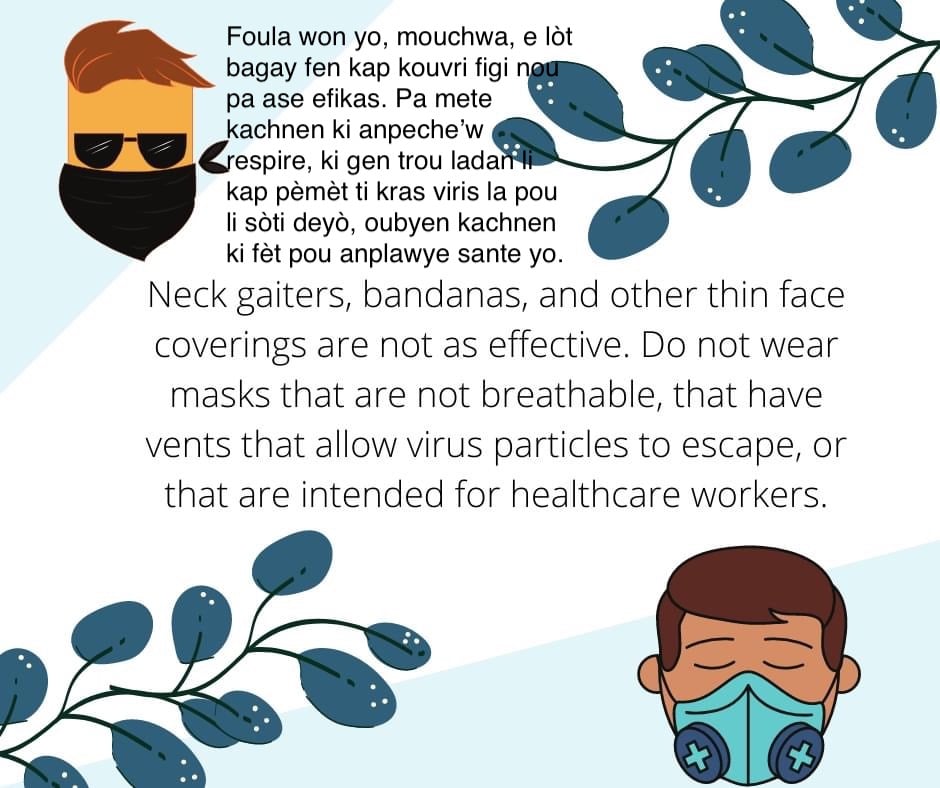 (Example of Nalida's community translation work)
You could volunteer anywhere. Why did you choose to serve with The Boston Project-TNT? Why should others volunteer here?
I choose to volunteer with Boston Project-TNT because this is my community that I love. I am a lifelong resident of Dorchester and Mattapan. I have lived in the Talbot-Neighborhood Triangle in the same house for almost 20 years. Helping my community will help to improve my community for all children (including my three) and adults. I take pride in my neighborhood. Others should volunteer here because we are a close-knit community that seeks to make Dorchester and Boston, in general, a better place where neighbors help one another, get healthy together, work on increasing safety, and work on improving economic outcomes. We need more people working on all of these initiatives to make a better community.