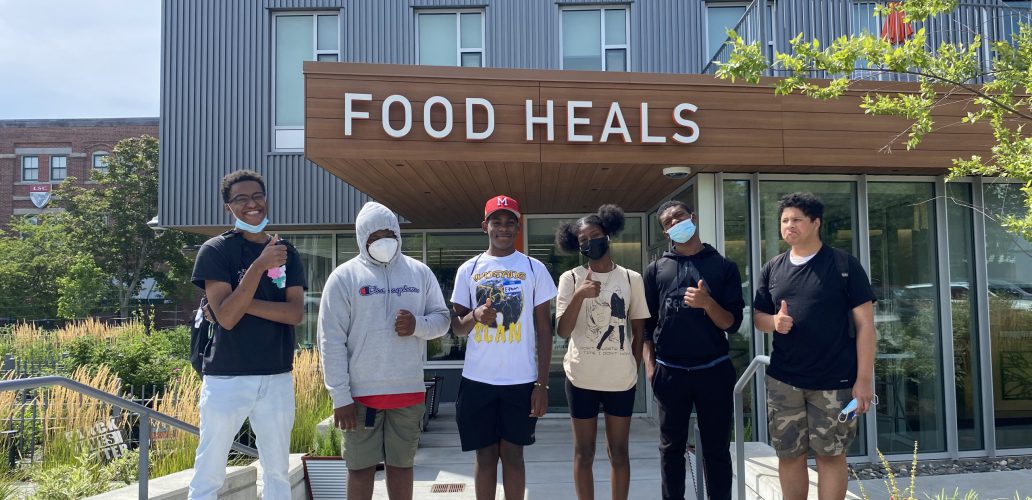 TEEN SUMMER JOBS 2023: Apply Today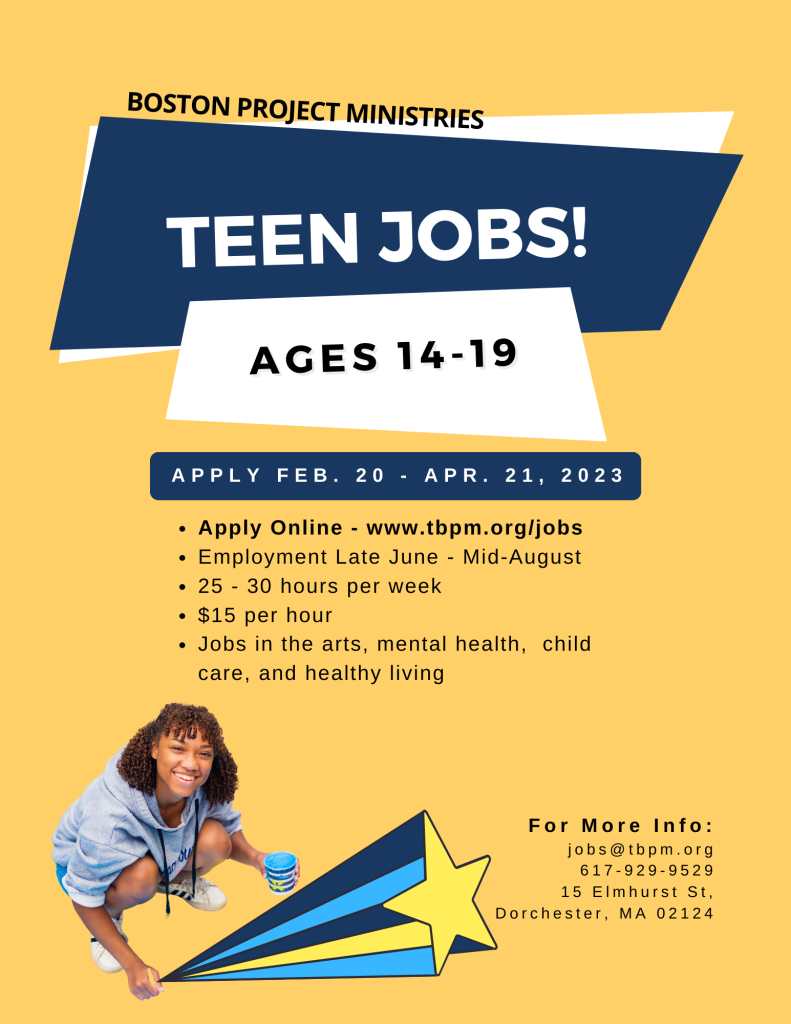 A Job at The Boston Project is More Than a Paycheck
It's an opportunity to explore career interests, learn foundational work-readiness skills, and develop personally, professionally, and as a leader. We offer 20-30 teenagers paid summer job positions each year, and 6-8 paid school-year jobs. During the summer, there are five teams that youth ages 14-19 can apply for. 
Teen Leader for Brotherhood-Sisterhood
Teen Leader for Elmhurst Park Kids Program
We invite you to be part of a team focused on creating community change through mental health, food justice, arts activism, or as a peer leader for our Elmhurst Park Program for kids or the Brotherhood-Sisterhood middle school leadership program. Check out our teen job programs page and apply online when you are ready. The application and interview period is open now through April 21. We encourage you to apply early! Contact us if you need help creating a resume or have any questions.