The Boston Project Ministries is thankful for the on-going support of individuals, church families, and foundations. We have a diversified set of income sources, and almost 90 cents of every dollar given goes to direct service in the community. The following graphs are based on Fiscal Year 2013.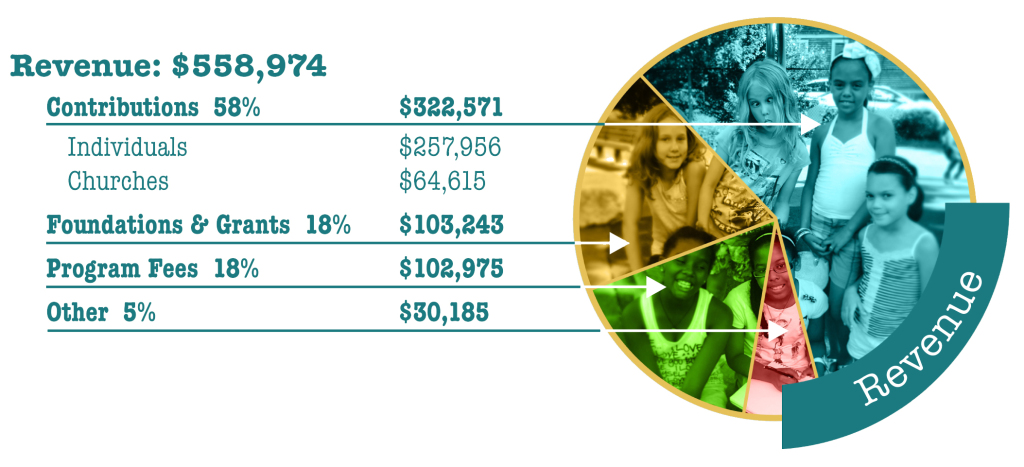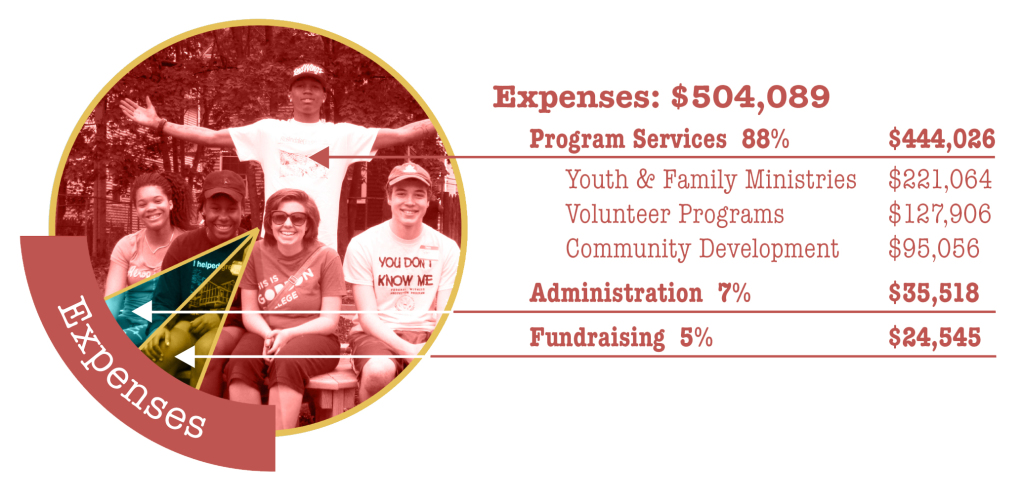 Fiscal Sponsorship
The Boston Project Ministries also serves as the fiscal sponsor for Boston Project Properties, TNT Neighbors United, the Youth HUB, Traction House, and Crossroads Cafe. Financial information for Traction House and Crossroads Cafe are not included in the graphs above.
Financial Statements (pdf)
Click on the links below to view financial statements reviewed by a Certified Public Accountant and our annual federal return for the past three years.
2013 Financial Statement (Audit)
2012 Financial Statement (Review)
2011 Financial Statement (Review)