Mental Health Ambassadors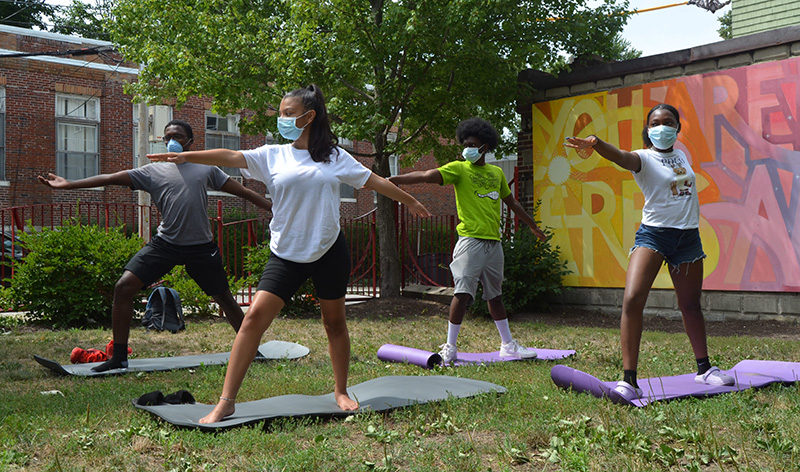 Our Young People. Are. Awesome. They challenge the status quo with their creative voice. They think outside the box to address complex community challenges. They vivaciously spread hope. And when it comes to the mental health crisis among youth, they have brilliant solutions.
This is why we started the Mental Health Ambassadors program. This team of young people is passionate about supporting teen mental health. Together, they work to decrease the stigma, educate their peers and community, and create innovative spaces for self-care and healing.
As a Mental Health Ambassador, you will:
• Be trained and train others in mental health basics– recognize signs and symptoms, support people in crisis, and teach self-care tools
• Design cutting-edge spaces for youth to practice self-care
• Spread awareness and decrease the stigma through social media, gear, workshops, surveys, and more!
• Investigate how systemic inequities lead to disproportionate health outcomes
• Explore careers in the public health field and beyond
• Grow personally, professionally, and as a leader
• Become part of a family!!
Requirements:
Ages 15-18
Lives in Boston
Enrolled in high school/GED Equivalent program
Desires to make a positive impact on teen mental health
SOUND LIKE YOU? APPLY NOW!!
Questions? Contact Ahna Kielar
Youth Program Manager

School-Year Program Details:
Hiring on a rolling basis until 11/10/20 or until all positions are filled
The program runs Saturday, November 14 – Friday, April 30
Typical work schedule (max. 10 hr/week):
Tuesday: 4:30-6:00
Thursday 4:30-6 PM
Friday: 5:30-7:30 PM
Saturday: 10:00-3:00 PM
Compensation: $12.75/hour in 2020; $13.50 in 2021
Location (Hybrid model): Online and at The Boston Project Ministries

a