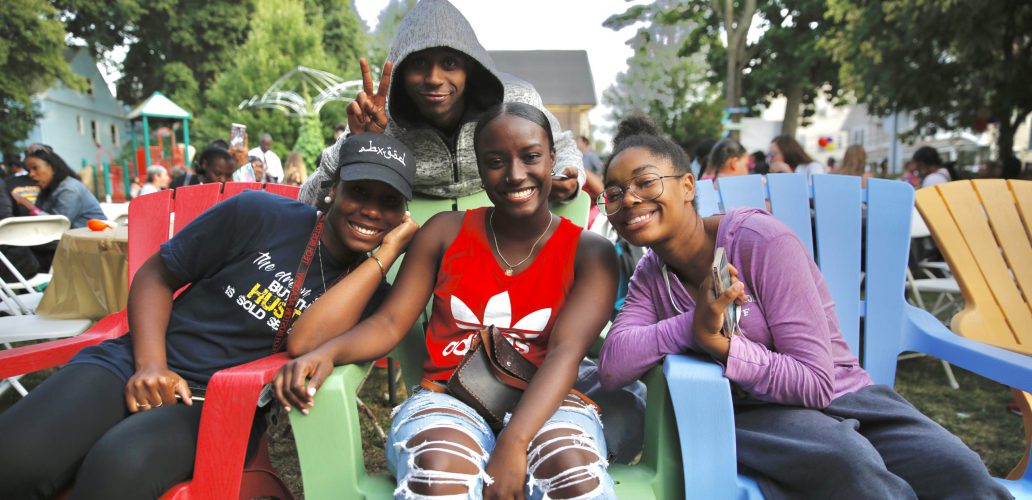 NOW HIRING: Mental Health Ambassador Program Coordinator
Do you have a passion for working with teenagers and supporting mental wellness? Do you have experience in relational youth work, program development, networking, and hosting youth events? We are looking for the right person to help take the Boston Project Ministries' Mental Health Ambassadors program to its next stage. This position is about equipping a team of teenagers to advocate for better mental health in their community through education, resource-sharing, innovative self-care workshops, and city-wide coalition-building.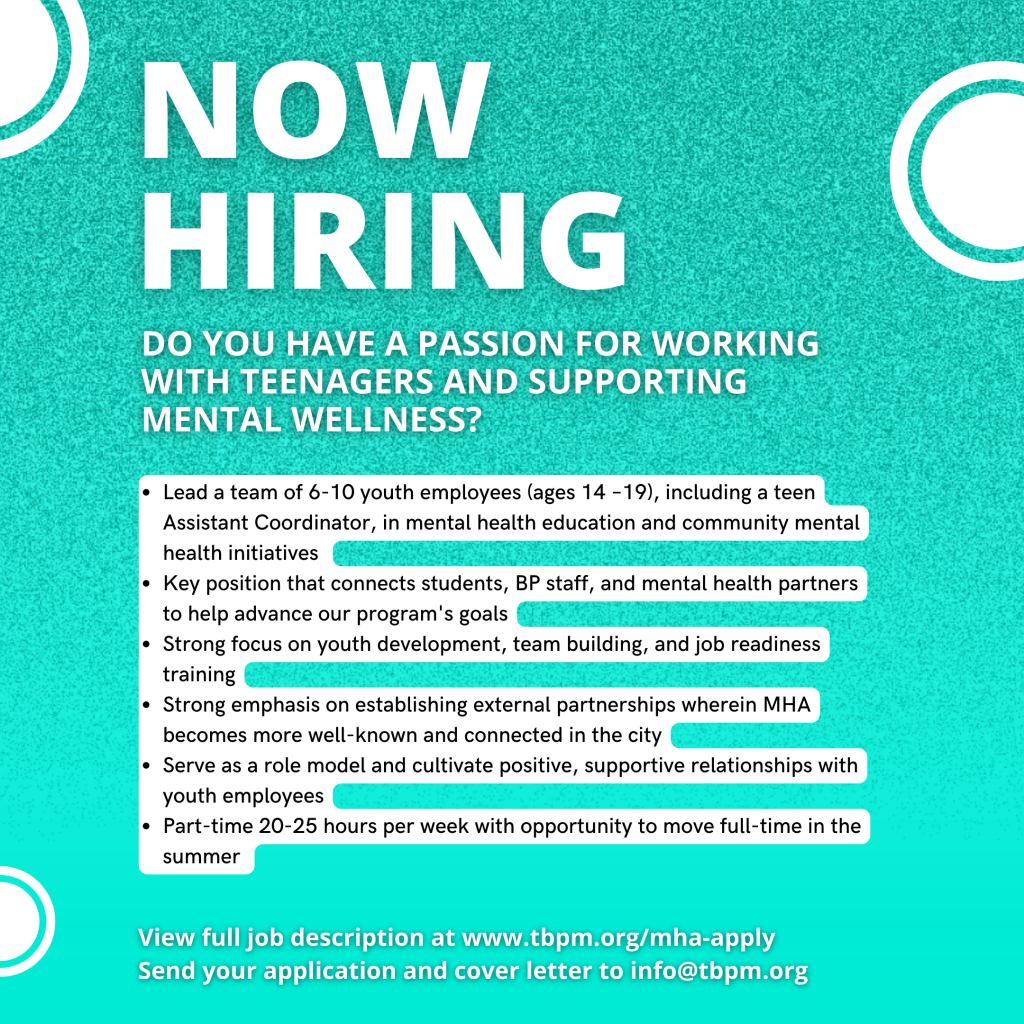 The Coordinator leads a team of 6-10 youth employees (ages 14 –19), including a teen Assistant Coordinator, in mental health education and community mental health initiatives. The Program Coordinator is a key position that connects students, BP staff (and additional programs), and mental health partners to help advance our program's goals. In addition to a strong focus on youth development, team building, and job-readiness training, there is a strong em
phasis on the Program Coordinator establishing external partnerships wherein MHA becomes more well-known and connected in the city. We are exploring the possibility of hosting an inaugural Youth Mental Health Summit in spring 2023.
This is a part-time position (20-25 hours per week) with some set work hours (after-school, Saturdays) and flex hours for planning work. Check out the Job Description here. Questions: Ahnastasia Kielar, Youth Program Manager, ahnastasia@tbpm.org or 857-309-4374.